Learn more about adjusting product group bids in Opteo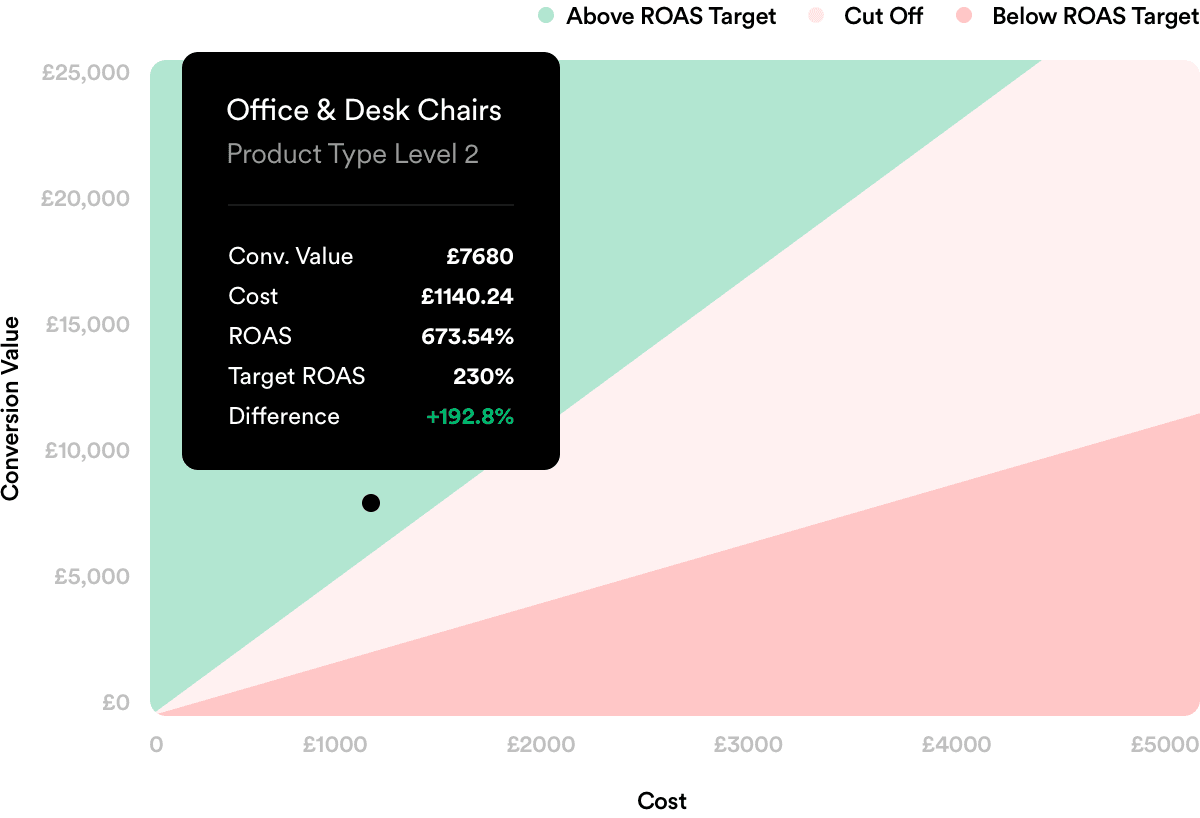 Note: Hover over any product group point to explore its performance. Dots in green zones are profitable, dots in red zones are unprofitable. Drag over an area to zoom.
Product Group Breakdown
Bid Adjustment
£1.30
Current CPC Bid
£1.69
Adjusted CPC Bid
Opteo recommends a 30% bid increase.
Improvement Statistics
£2200.56
Product Group Profit
Over the last 30 days, Office & Desk Chairs generated a profit of £2200.56.
43.50%
Profit Margin
The product group Office & Desk Chairs has a profit margin of 43.50%.
80%
Search Impression Share
The search impression share for the product group Office & Desk Chairs is 80%.
13%
Absolute Top Impr. Share
The absolute top search impression share for Office & Desk Chairs is 13%.

This improvement was last updated

3

days ago, using data from the last

64

days.