Learn more about adding negative keywords in Opteo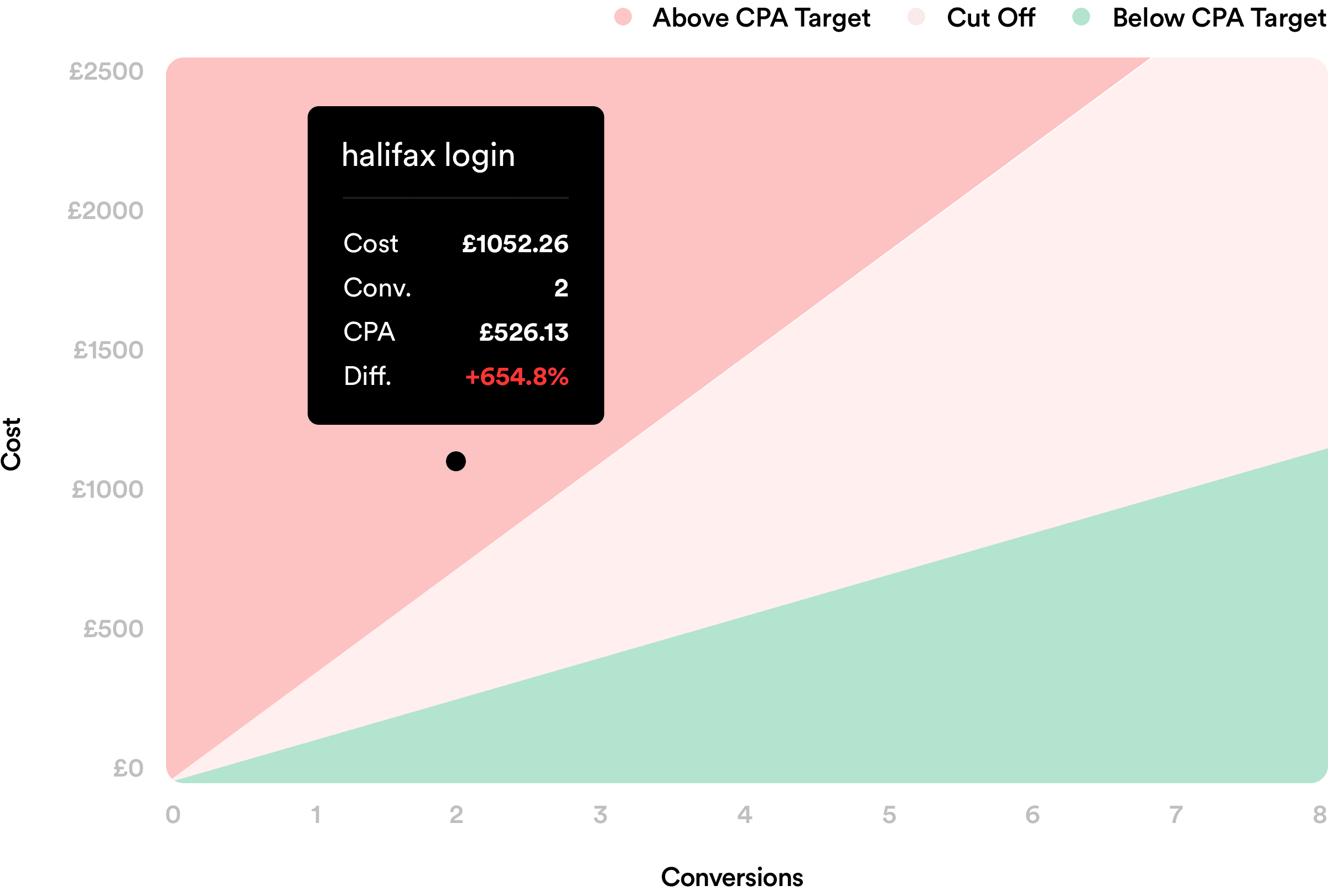 Note: We couldn't find halifax in any keywords across your account. If this keyword's performance is acceptable — and you don't think it should be blacklisted — consider adjusting the CPA target for this campaign group.
Improvement Statistics
£1052.00
Cost
£1052.00 was spent on halifax over the last 60 days.
2
Conversions
The keyword halifax was responsible for 2 conversions (as specified in the campaign group Search Campaigns) over the last 60 days.
£80.32
Average CPA
Search Campaigns has an average CPA of £80.32 over the last 60 days.
Related Search Terms
Examples of searches that triggered your ads via the keyword halifax:
halifax customer login
halifax offers 12 interest on savings
halifax web saver account interest rates explained
halifax one year bond
halifax isa
halifax fixed rate saver account

This improvement was last updated

3

days ago, using data from the last

60

days.